WE OFFER
EQUIPMENT SALES
PREVENTATIVE MAINTENANCE
INSTALLATION OF EQUIPMENT
REPAIRS & SERVICE
WE DO IT ALL!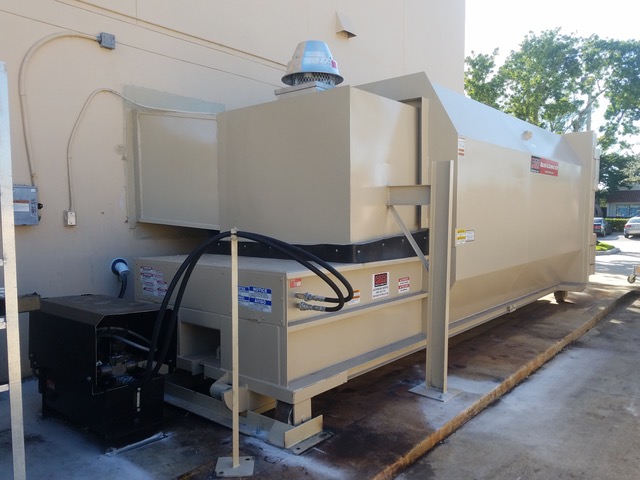 We offer customized programs that include any of your requirements. Popular options are:
1. Replacing up to 5 gallons of hydraulic fluid
2. Replacing safety stickers
3. Replace two main hydraulic hoses and fittings
4. Replace start/stop button
5. Replace key switch
6. Key guard installation
OUR REPAIR SERVICES ARE THE BEST IN SOUTH FLORIDA AND WE CAN PROVE IT!
EXPERTS IN WASTE EQUIPMENT
As a leading service provider of vertical balers and industrial waste compactors of all makes and models, our repair services offer the following advantages:
Our Field Service Technicians pride themselves on being electrical, mechanical, and hydraulic experts. They can troubleshoot any problem in the field for any make and model baler or compactor.
We hold a large inventory of parts to support both our manufacturing and service operations. Because we service all major manufacturers, we are able to provide parts direct from all the manufacturers to any location in the state of Florida.
Servicing thousands of units each year allows us to leverage our buying power and pass these savings onto our customers.
All major manufacturers, makes and models.
Reduce your cost of ownership and increase productivity! Baler & Compactor Service of South Florida preventative maintenance programs are a cost effective way to lengthen the useful life of equipment and increase employee productivity.
WE HAVE DIFFERENT OPTIONS TO BENEFIT YOUR NEEDS. CALL FOR DETAILS!